Round 7: Montreal, Canada
The start saw pole sitter Hamilton lead away but an aggressive move by Verstappen saw him clip Vettel's car damaging the front wing, whilst this put Verstappen into second place, Vettel had to pit for a new front wing leaving him at the back of the field.
Verstappen's run in second place didn't last much longer as he pulled to the side of the track with an engine failure leaving Bottas in second and Ricciardo in third.
The order at the front remained static for the rest of the race despite Ricciardo being under pressure from the 2 Force India cars for most of the race, the most notable mover was Vettel recovering from his first corner mishap who managed to pass the 2 Force India cars late in the race for 4th place.
In third place with 141 points and receiving the

"Shoey Ricciardo Trophy"
mcdo

In second place with 143 points and receiving the

"Reliant Bottas Trophy"
Pisco Sour
In first place with 150 points and receiving the

"Dominant Hamilton Trophy"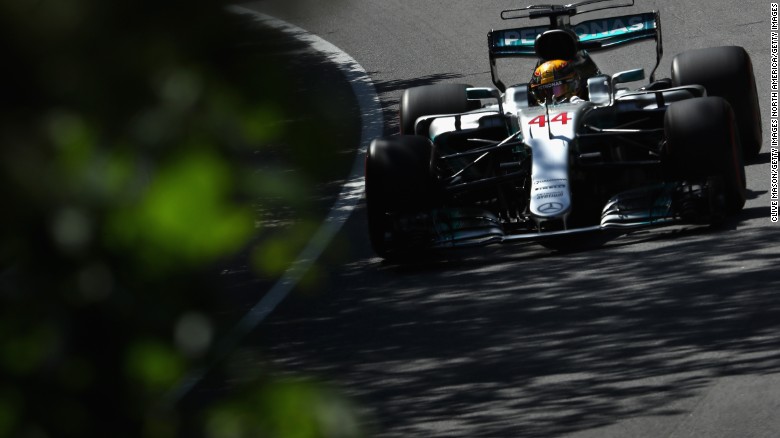 F1_Ernie
PF1 PICK 10 CHAMPIONSHIP 2017 - ROUND 7 - CANADA
1.

F1_Ernie

150

2. Pisco Sour 143
3.

mcdo

141
4. Black_Flag_11 139
5. Marck 137
5. SteveW 137
7. MistaVega23 134
8. Colesy917 132
9. Fountoukos13 130
10. P-F1 Mod 128
11. Migen 125
11. Herb 125
13. TypingChicane 124
14. theferret 121
14. tim3003 121
16. Covalent 120
17. purchville 117
18. specdecible 116
19. Bentrovato 115
19. Lotus49 115
21. paul85 114
22. Michael_f1 112
22. mash 112
24. Exediron 111
25. Jenson's Understeer 109
25. Mayhem 109
27. jzusy 108
28. TheDamus 107
29. pokerman 106
30. UnlikeUday 105
31. Blackhander 104
32. Icemanjee1 98
33. Laz_T800 94
33. Remmirath 94
33. cm97 94
36. OnAGivenDay 92
37. robins13 89